Are you an aspiring content writer who dreams of producing engaging and jaw-dropping articles that will leave your readers wanting more? Well, buckle up my friend because the digital landscape is evolving faster than my aunt's knitting skills. In 2023, it's predicted that the internet will host over 2.1 billion websites and a whopping 7.8 billion people will be online. So, if you want to stand out in the crowded online space, it's time to invest in content writer courses and learn how to slay those writing skills like a dragon on a rampage!
What are Content Writer Courses?
If you've ever considered becoming a content writer, you may have considered taking an online content writing course to understand what content writing entails. Good news? There are free online courses dedicated to content creation that you can start today.
These courses aren't just for new content writers. Most are suitable for experienced content writers. Taking refresher courses is never a bad thing. We encourage you to improve your knowledge and writing skills to stay one step ahead.
?? If confusing butterflies are singing in your mind, and you need an inspiration and Goose-bumps before starting your career as a content writer, then Read out: Online Content Writers and Their Average Earnings. I am sure, after reading this, it will be easy for you to decide whether you should adopt content writing as your professional career or not.
Should You Go for Content Writer Courses or not?
Now you must be thinking that why should I take an online content writing course?
For this Consider the following factors:
The world of content creation is constantly changing
There's always something new to learn to improve your skills
New features and tools can be difficult to understand
Growing demand for content may spill over to other forms of technology
Authors new to writing content will have a better idea of ​​what type of writing to offer.
Online content writing courses can help you achieve these goals. Such courses can definitely improve good content writers. Once you understand the realities of content writing, taking online courses can help you navigate your journey.
Taking a content writing class helps today's writers meet tomorrow's demands and changing circumstances.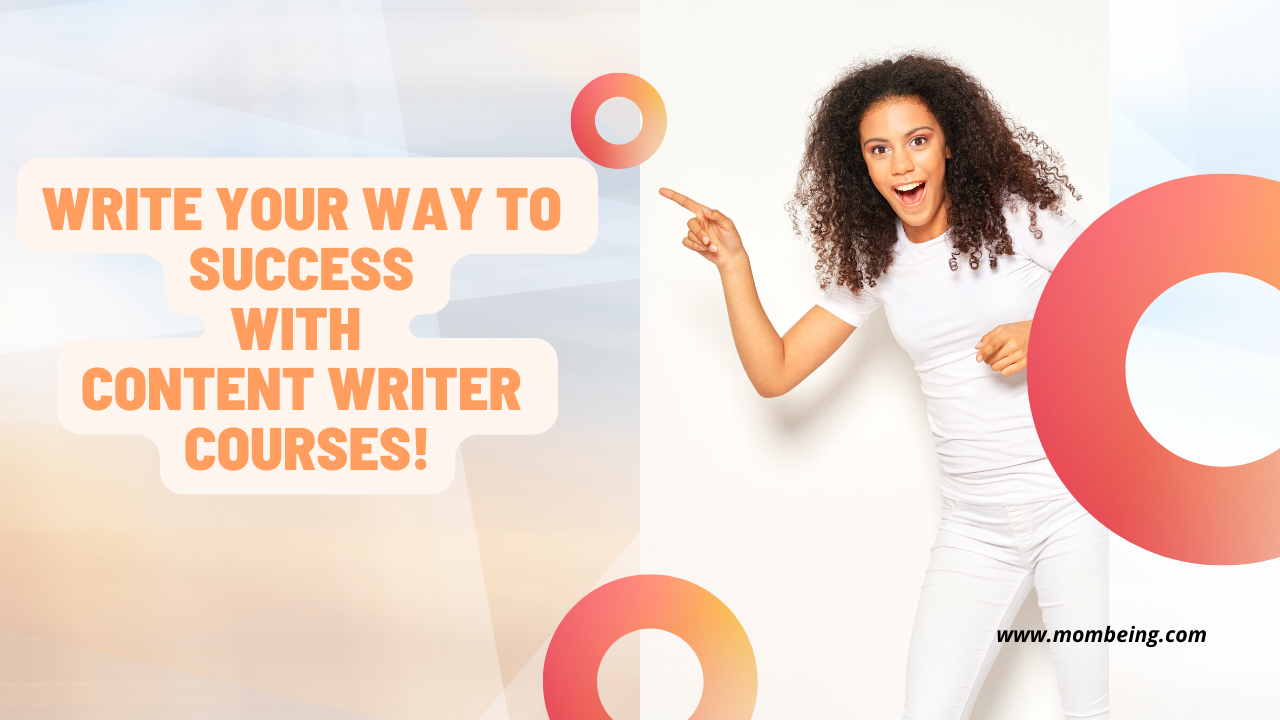 How content writing differs from other writing formats?
Content writers should write for the brand's needs. One way she does this is by using search engine optimization (SEO) copywriting in her work. SEO writing allows your content to attract the kind of reader brand they hope to find. Another aspect of creating great content is the use of keywords. Keywords are specific words or phrases (known as "long-tail keywords") that make your content more likely to appear on search engines like Google.
Writing content also uses a lot of white space. Short paragraphs and short sentences keep the reader interested.
If you meet these requirements and want to create great content, consider taking free content writing courses available at YouTube.
Lets talk about Content Creator Career, briefly
The scope of content writing is in full swing. Your business is growing and you need a Social Media Marketing Writer to have a global presence. Whether you are a freelancer or a full-time content writer, there are many opportunities in this digital age.
Before going for Content Writer Courses, you should know Content Creator Credits
A top content writer's fees vary from just $15 to $80 per hour, but most he's between $30 and $50. Pricing depends on many factors, including expertise and experience, location, and market conditions.
Gain Knowledge with Content Writer Courses
Content writers use creativity and strategic planning to write and edit high-quality stories crafted to promote a company's products and services. Content writers build specific skills to become experts in their writing field. Gaining knowledge in this area will help you decide if this will be your career path.